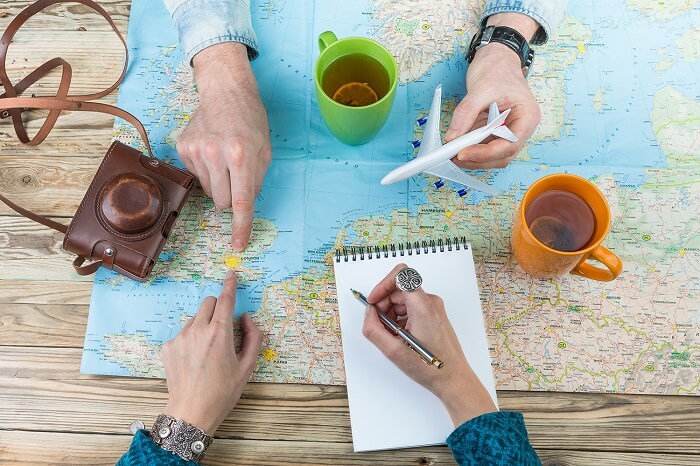 Courtesy-cloudfront
Honeymoon is the time when couples celebrate their love together. It is very heavenly thought for the newlyweds. Whatever they choose, it goes together, be it going on an adventure, finding something new to discover, relaxing under the tree or overlooking a spectacular mountain view. A honeymoon is that chance of life for the couples to connect with each other; it's a chance to celebrate the love. To make the honeymoon time extra special the couple needs to keep few things in mind while planning. They are as;
Plan Together- If one person handles the planning, one ends up with a trip that is more tailored to his or her desires but honeymoon is a time to celebrate love and spend time together. Couples must plan together to have a memorable vacation. Honeymoon planning should be a joint effort.
Be Specific about The wants- Couples must be specific about the type of honeymoon they are looking for, adventurous or complete relaxed vacation.
Balance Adventure and Relaxation- Many couples believe in adventure with relaxation to be perfect honeymoon. Idea of doing activities is exciting but one needs time to recharge before getting back to reality. Couples should be sure not to wear themselves out or have an opportunity to get bored.
Never Copy Someone Else's Honeymoon Itinerary- Couples should never copy someone else's itinerary as the choices varies from person to person.
Honeymoon a lot of planning in reality, couples must choose romantic honeymoon destinations to enjoy the first adventure of married life.